Nicole Berjon Bouldoukian
Alpha C.K. Art Gallery is pleased to present a collection of sculptures from Nicole Berjon Bouldoukian. The Lebanese artists, who lives and works in France and Lebanon is self-taught painter and sculptor, whose oeuvre centers around figurative themes. Her minimalist tendencies emphasize the refined and delicate movements of her compositions supported by precise lines and subtle expressions of the solitary yet confident figures she portrays.
This is the first presentation of her work in Cyprus.
Solo Exhibitions
2019
Alpha C.K. Art Gallery, Nicosia, Cyprus
2018
Les Capucins, Uzès, France
2018
Le Temple, Arpaillargues, France
2017
''Déjà 20 ans'', Rabieh, Lebanon
2016
La Verrière, Uzès, France
2016
Hamazkayin Lucy Tutunjian Art Gallery, Beirut, Lebanon
2013
Centre Culturel Français, Beirut, Lebanon
2005
Eddé Sands, Byblos, Lebanon
2005
Galerie Epreuves d'Artistes, Beirut, Lebanon
2002
Université Haigazian, Beirut, Lebanon
2001
Galerie Thuillier, Paris, France
2001
Galerie Epreuves d'Artistes, Beirut, Lebanon
Group Exhibitions (selection)
2018
''Les Artistes s'amusent'', Beirut, Lebanon
2018
Vers-Pont du Gard, France
2018
Les Capitelles, Poulx, France (invitée d'honneur)
2018
Centre Tekeyan, Beirut, Lebanon
2017
Galerie Cheriff Tabet, Beirut, Lebanon
2017
Nuits Blanches, Uzès, France
2016
Les Capitelles, Poulx, France
2016
Talent de Femmes, Uzès, France
2015
''Rebirth of a Nation'', Beirut Exhibition Center, Lebanon
2015
Galerie Farra, Beirut, Lebanon
2014
Université Haigazian, Beirut, Lebanon
2013
Espace Ephémère, Beirut, Lebanon
2012
Les Hivernales, Paris, France
2011
Espace Culturel de Saint André des Arbres, France
2011
La Filature, Saint Ambroix, France
2006
Epreuves d'Artistes, Beirut, Lebanon
2006
Place aux Herbes, Uzès, 2006
2004
Art Sud, Salon de Provence, France
2004
Salon Violet, Paris, 2004
2003
24ème Salon d'Automne du Musée Lebanon
2002
Beyrouth Art Contemporain, Lebanon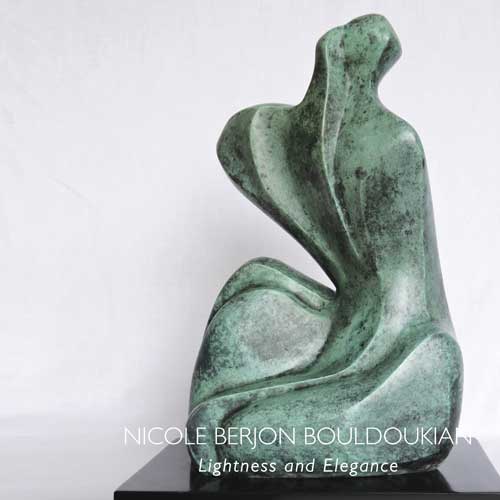 view exhibition catalogue