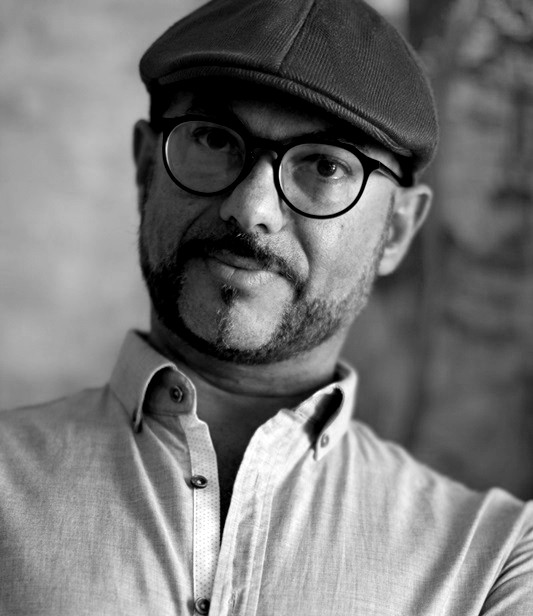 Yorgos Papadopoulos was born in Cyprus in 1969. He studied Art & Design and Interior Design at the Middlesex Polytechnic in London and continued his studies earning an M.A. in Ceramics & Glass from the Royal College of Art in London.
He has exhibited his work in numerous solo and group exhibitions in the UK, the USA, Cyprus, Australia, France, Italy, Mexico, Spain, and Turkey.
His work is in public and private collections in the UK, the USA, Cyprus, France, Germany, Italy, South Africa, and Switzerland,
He is author of the book titled 'Lamination' published in 2004 by A&C Black and has lectured and given master classes at various institutions of higher education, including the Pilchuck School of Glass founded by Dale Chihuly.
Solo Exhibitions
2019 Art Unbound, Rococo Garden, Painswick, Gloucestershire, UK
2019 Layers of Depth, Alpha C.K. Art Gallery, Nicosia, Cyprus
2018 35º N / 33º E Geore, Pafos, Cyprus
2017 Choices, Clerkenwell, London, UK
2015 Rational /Irrational, Frederick Holmes & Co., Seattle, USA
2012 Modern Icons, Keir Townsend Interiors , London, UK
2009 Through a Glass, Darkly, 12 Star Gallery, London, UK
2008 I.con.i.cal.ly, Bridge Gallery, New York, USA
The 12 Madonnas, Famagusta Gate, Nicosia, Cyprus
The New Icons, Vessel Gallery, London, UK
Flora, Margo Selby Gallery , London, UK
2004 ELEA, The Gallery Cork Street, London, UK
2005 Elais + Grove, 50 Bank Street, Canary Wharf, London, UK
2002 Water II, Holmes Place, Canary Riverside, London, UK
1999 Ninety Degrees, Hockney Gallery RCA , London, UK