Costas Varotsos
Costas Varotsos was born in Athens in 1955. He studied painting at the Accademia di Belle Arti in Rome and continued his studies in architecture at the Arte Scuola di Architettura at the University of Pescara in Italy.
From early on his work crosses the boundaries between painting and sculpture, and demonstrates his interest in transparent materials and in the relationship between the art and the environment. He began to exhibit regularly in leading galleries in Italy and Greece and over his thirty-year career exhibited his work in many solo and group exhibitions throughout the world.
In 1983, with the encouragement and support of mega-collector Dakis Ioannou, Varotsos creates his first monumental public sculpture "Poet". The 6-meter high glass plate sculpture is placed at the historic relic Famagusta Gate cultural centre in Nicosia. His renowned 8-meter high sculpture "The Runner" is a landmark of central Athens. Over career, Varotsos created and installed sculptures for private collections and public spaces and museums in Italy, Greece, Cyprus, Germany, France, Belgium, Switzerland, Spain, China, Japan, Egypt, Brazil, the USA, and the UK.
His seemingly magical ability to transform glass, iron, stones and wood into   monumental works that testify to the artist's struggle with the fragility his materials, transparency and light, to create a linear elegance and dynamic form with a minimalism and refinement that is a testament to his mastery of his art form.
Varotsos has received numerous awards for his sculptures and his overall work. He received the best sculpture prize by "The Year in Review 2004" for the work Contiguous Currents in Palm Beach, Florida, USA, the 2005 Street Trend Award for the work Untitled in Bützberg, Switzerland, an award for best artwork in public space in 2014 by SRF3 for his 140 meter sculpture Tension-Energy in Lucerne, Switzerland. He received the Segno D'Oro award in Italy for his overall contribution to sculpture, the Cavaliere dell'Ordine della Stella Solidarietà Italiana by the President of the Italian Republic and the Medal of Commander of the Order of Merit by the President of the Greek Republic.
He is a member of the Academie Engelberg since 2000, and since 1999 a professor at the Aristole University of Thessaloniki at the School of Architecture.
Exhibitions at Alpha C.K. Art Gallery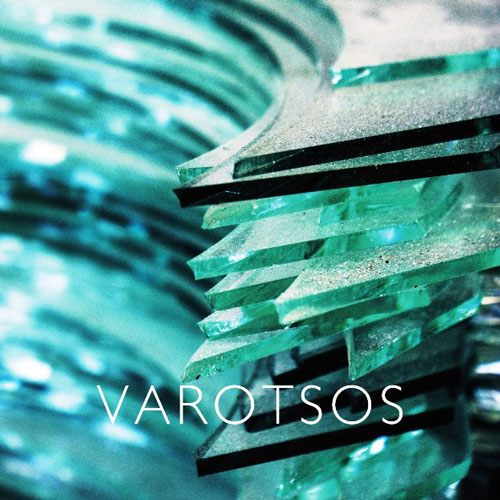 view exhibition catalogue