Yorgos Papadopoulos
Layers of Depth
Yorgos Papadopoulos
Layers of Depth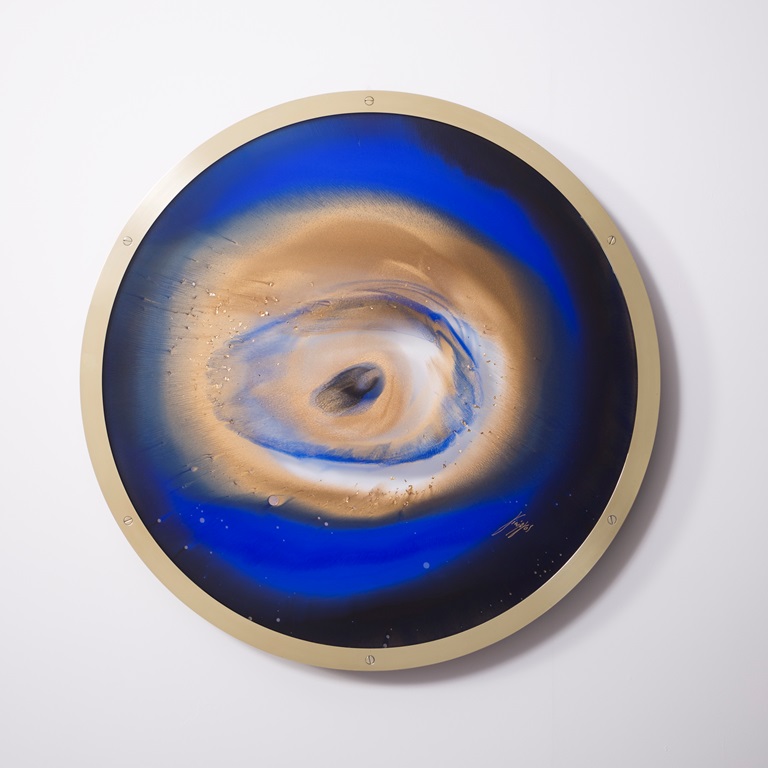 When even journalists in New York are noticing, it must be something exciting. The Cyprus art market is buzzing. And strangely enough, we have the financial crisis to thank for it. Cypriot artists that used to spread their wings and try their luck in the big metropolises now tend to come home. Journalist Cathryn Drake explains that physical space is less expensive and mental space is more expansive.

Unlike any other glass artist, Yorgos does not treat his material with caution but rather with violence. He smashes, drops or shoots the glass. The violence always a reminder of the Turkish invasion he lived through as a toddler. The ensuing shambles ever a sign of the imperfections of life. The aesthete ever wishing to turn it back into beauty. Significantly, after Athena's tree had been burnt by the armies of Xerxes during the Persian wars, the tree survived. Similarly the Cypriot society remained resilient under the violence inflicted on it. Yorgos's dissection of violence and beauty can be found in the new work presented in this exhibition as Ripples of Time (2019) and 35º 6.8' N / 33º 57.2' E – Then & Now (2018). The latter two works refer in their title to the exact coordinates of the place Yorgos was living at the time of the Turkish invasion of Famagusta in August 1974, 'then' expressing the impact of the violence on the artist, 'now' the emptiness, the void of not being able to go home. In Ripples of Time the artist develops the idea by showing how the perception of past events evolves, each panel representing a reflection of a moment of greater significance to the artist.
The cultural divisions of Cyprus have been seminal to Yorgos as an artist. The Turkish invasion has not just left an incurable wound, it unknowingly drove him to create art that would help build bridges across the divides. The works of the Stratified Jewels series were originally inspired by the matopetra, the blue and white amulets used against the influences of the 'evil eyes'. Not being superstitious himself, Yorgos has turned this around. Instead of protection against evil he has conceived them as conveyors of good. They have been abstracted both in physical and conceptual terms in order to promote values, concepts and attitudes in art. The softness of the magenta epitomises the compassionate nature of man. Black and white invokes the empowerment of steering one's boat down the river of time. The cobalt blue and gold bids to consider the person, activity or cause we hold most dear in devotion. Gold by itself represents integrity and Dissected Integrity (2019) develops on this theme. Others have taken on the calm oceanic turquoise colours to symbolise harmony. The human brain is unique in that it allows us to imagine—i. e. to consciously represent that what is not yet present to the senses, and to create and to shape our futures. It is this what gives us choices.
Choices