Dimitrios Ikonomou
animatic
Dimitrios Ikonomou
animatic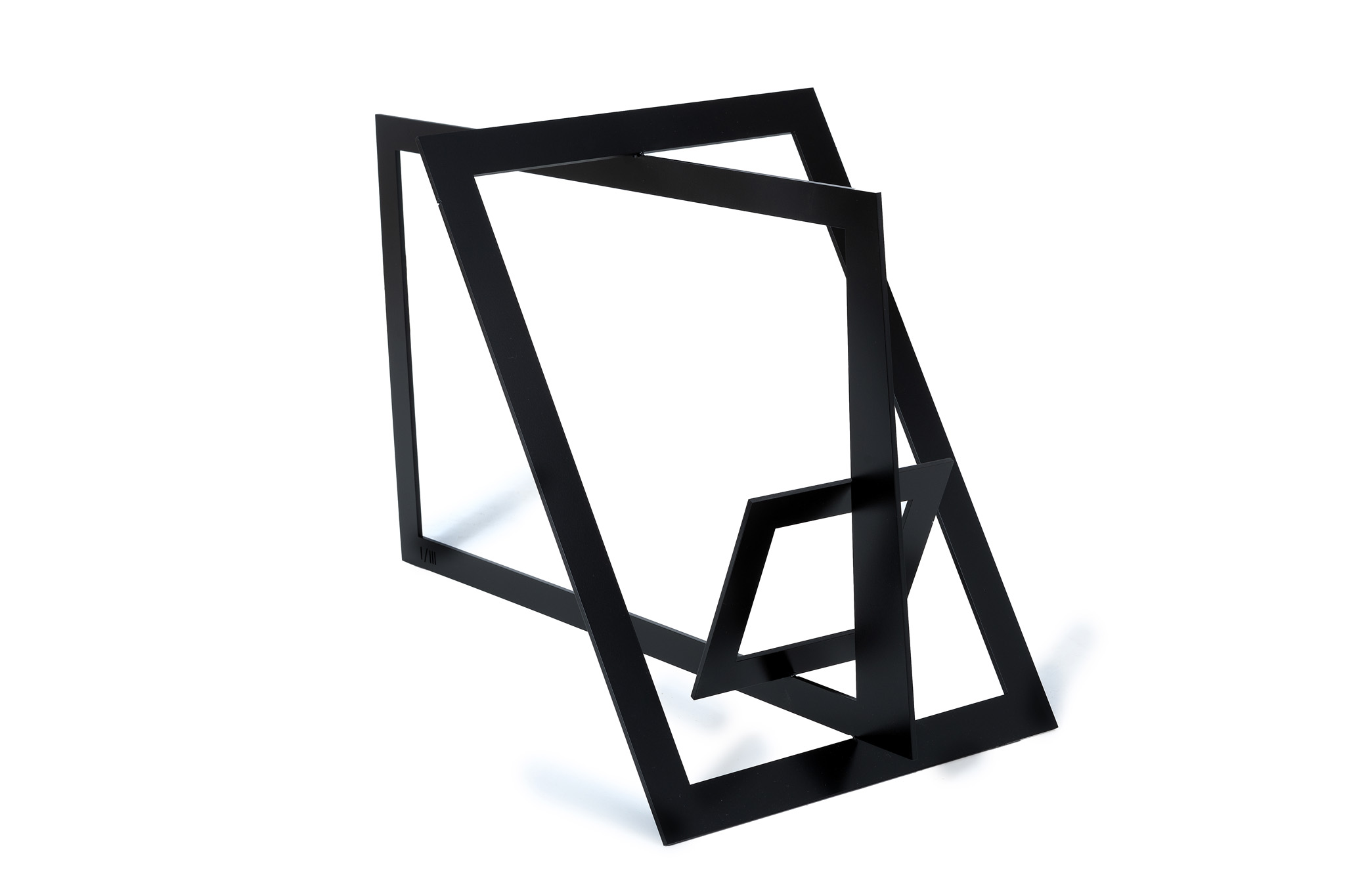 Alpha C.K. Art Gallery presents the solo exhibition of the yourng Cypriot artist Dimitrios Ikonomou. This is his thrid solo exhibition and it is titled animatic. The exhibition opens Wednsday 20 November.
His new series of scuptures is comprised of a number of smnall scale, multiple sculptures, several large free standing sculptures and several large (2 meter height) sculptures. The esculptures are made from iron and coated in acrylic paint. They are charecterized by their clean lines, flat, baord surfaces and minmalism.
Accompanying the scukptures are a series of paitings, also minamal in lines, color and form which are a commentary of contemporary society.
As the artist notes, his artwork aims to simplify a concept to its bare minimum, and through this to present the viewer with bare view of the basic image.
Dimitrios Ikonomou was born in 1989, in Baltimore, Maryland, USA. He studied Art History and Creative Writing at Brown University in the United States, and continued his studies in Industrial Design at the Umeå Institute of Design in Sweden. Following the completion of his studies, he worked as a commissioned sculptor for Piet Hein Eek Studio in Eindhoven, Holland, working on assigned projects within Eek's workshop.
Among other projects, Ikonomou has created designs for the Nicosia Tourism Board, the Bank of Cyprus, the Cyprus Museum of Archaeology, and the Cyprus Handicraft Services. He is co-producer of the VR documentary The Green Line, which premiered at the 71st Cannes Film Festival. The Green Line has subsequently been officially selected for over 20 film festivals, winning "Best VR Film" four times.
He has presented his work in three solo exhibitions and a number of group shows. His sculptures are in a number of public collections in Cyprus and in Italy.