Nikos Papaloukas
Harmony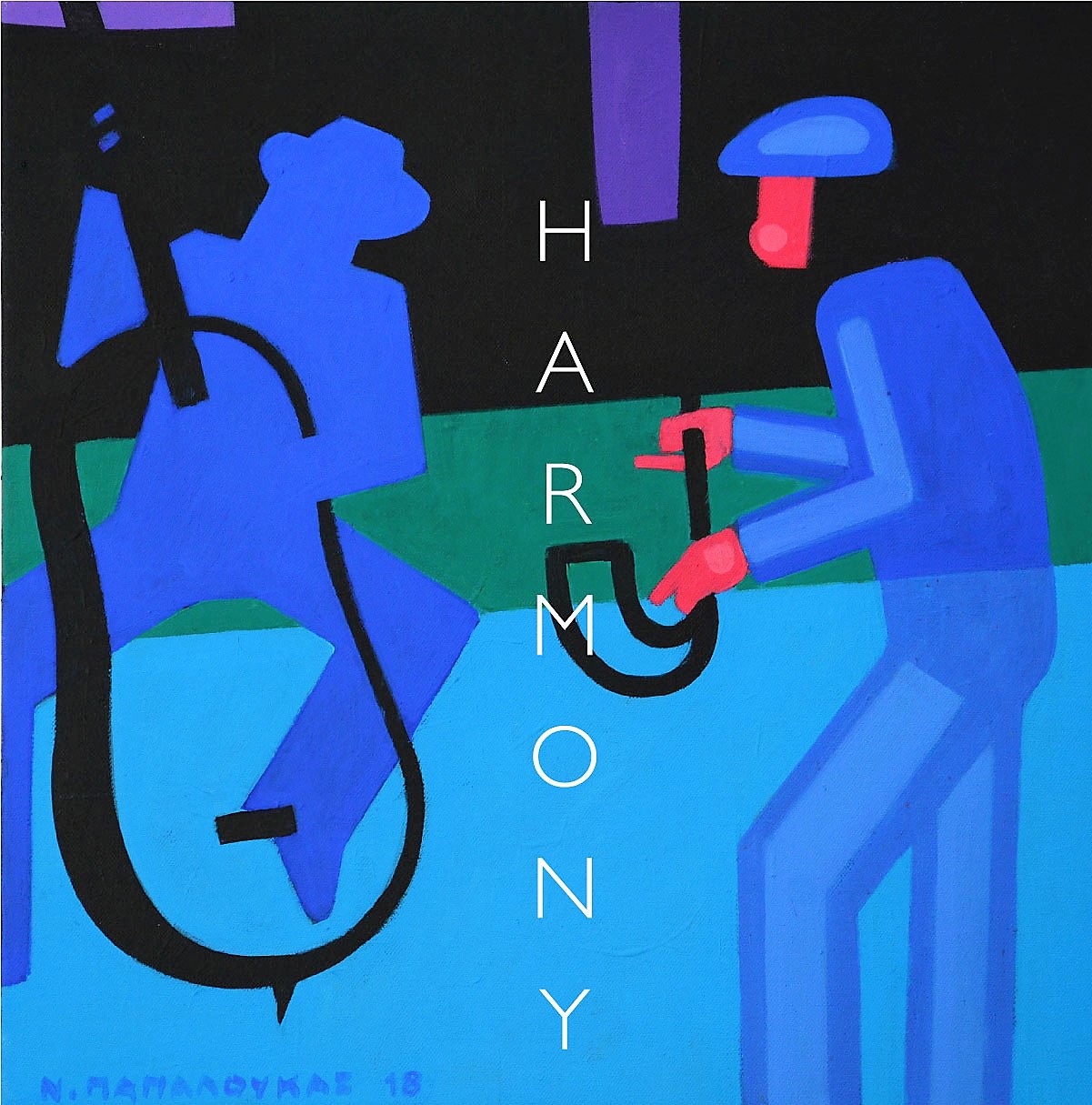 Nikos Papaloukas returns with a new series of paintings inspired by music, musicians and our enjoyment of their art. Worked mainly on black backgrounds to enhance the feeling the night and smoke filled small music halls where people gather to sing and dance.
Despite the change in background, the artist remains true to his characteristic geometrical structure and large, flat colour schemes to create clear forms and compositions based on elementary shapes and colors.
"Harmony" is an all encompassing title for this body of work as it reflects not only the subject theme bu the artist;s objective in compositing and presenting his work.